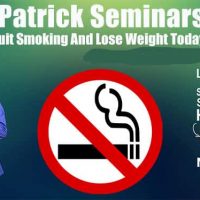 *MARK PATRICK HYPNOSIS IS COMING TO Fond du Lac ON February 20th 
*LOSE WEIGHT OR STOP SMOKING NOW THROUGH HYPNOSIS
*WEIGHT LOSS HYPNOSIS SEMINAR   FROM  5:30-7:30 PM.
*STOP SMOKING HYPNOSIS SEMINAR IS FROM 8-10 PM.
*Radisson Hotel and Conference Center   625 W Rolling Meadows Dr,  .
* REGISTRATION STARTS 30 MINUTES PRIOR TO SESSIONS.
*SEATING IS LIMITED SO GET THERE EARLY TO RESERVE YOUR SPOT.
* JUST $49.99 TO ATTEND THESE LIFE CHANGING PROGRAMS.
*LOSE WEIGHT OR STOP SMOKING 100% GUARANTEED.
Learn more now at www.markpatrickseminars.com